Our Florida Online Traffic School classes are created to be as convenient as possible for you. You work at your own pace, from your home, and on your own computer. The Online courses will operate on any PC or Mac that is connected to the Internet. Nothing special is required or typically needs to be downloaded. (See Requirements)
Online drivers education classes are simple to use. They are designed to accommodate novice or expert internet users, and are available in English or Spanish.
Our defensive driving school courses are Florida DMV Certified and Court approved. They are designed to help drivers refresh their knowledge of safe driving tactics, understand the benefits and responsibilities of having a Florida License, and become acquainted with new traffic laws. You will be refreshing your defensive driving skills, including learning about collision avoidance, effects of weather conditions, sharing the road, safe use of technology, dangers of Distracted Driving and Florida's updated DUI Laws.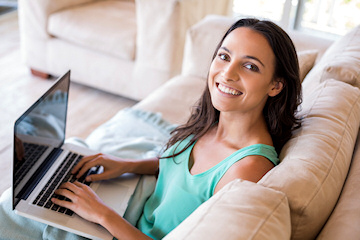 You log onto our Traffic School web site at the American Safety Institute (ASI) and Register through your internet connection.
You may complete an online class in one sitting or login many times. You complete the class at your individual pace.
You can login anytime -- 24/7 -- from any computer connected to the internet to complete your class.
After you finish the course materials, you take your Florida DMV required multiple choice final exam online. The computer grades the exam and you know immediately if you have passed. If you do not pass, you can retake the test immediately at no additional charge. (Classroom Courses DO NOT require a final exam.)
When you complete a defensive driving course online at Nations, your Certificate is available immediately for you to download (no additional charge). All 4-Hour DDS Certificates for students that "Elected" to take the class are also electronically delivered to the Clerks Offices for you.
Certificates are processed immediately when you complete your class. If you need help, call the Processing Center at 800-800-7121.
There are Never any Hidden Fees at Nations Traffic Safety School!
There are Never any Hidden Fees at Nations Traffic Safety School!